About Us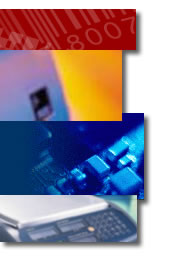 Incorporated in 1994, Trade Scales Limited provides a complete range of products and services to assist you in your weighing, labelling and barcoding applications.
By supplying "off the shelf" products as well as custom designed, fully integrated systems, there are few application challenges that we cannot quickly solve.
Product sales are supported with trained service technicians offering prompt response for equipment repairs, equipment installations, maintenance training and preventative maintenance programs.
We also provide comprehensive software solutions including labelling software, printer resident software for stand alone printing without a PC, or a printer coupled with a weigh scale or barcode scanner, and a backup service to product your labelling software and label formats.
---
Services
Trade Scales Limited has amassed considerable experience in the weighing, dimensioning, thermal printer and barcoding fields and our service work is second to none. Our fully qualified technicians are available to install, and repair all types of weighing, dimensioning, label printer and barcoding equipment.
We are the preferred after sales service provider to the official thermal label printer distributors of Godex, Zebra and Datamax / Meto in New Zealand and also provide hardware support services to all the major hardware distributors, label manufacturers and ribbon suppliers.
We are able to service most brands of label printers, including Intermec, Tec, Tharo, Sato, Eltron, Printronix, and Argox.
Equipment Servicing
Having your equipment serviced and tested at regular intervals greatly reduces the possibility of breakdowns which cause disruptions to normal business and can cost you money.
Over 20 years of experience, knowledge and expertise guarantees you fast, accurate support and quick turnaround times on repairs. Trade Scales Limited service personnel are continually trained and certified and this ensures they are always up to date on all products so you receive the best support possible.
Scale Hire
Selected lines are available for short and long term hire.
Equipment Sales
Trade Scales Limited can supply all current models from most major manufacturers of weighing and dimensioning equipment, label printers and barcode scanners.
Scale Calibration
Ensure that your weighing / counting equipment remains accurate. Trade Scales Limited scale calibration service ensures the accuracy of your systems. If you need your scales approved, our Government Weights and Measures Accredited Technician will test and supply calibration certificates to any scales that meet the standards. For more information on the Weights and Measures Act 1987 click here.
For assistance or more information please email us
---